Welcome to Cryptic Universe Store
Here, you can purchase unique ranks,extras and perks that upgrade your day-to-day gameplay on our server. To start, select a server you would like to get purchase your ranks,perks or extras, then select a category on the navbar above. All the ranks on every server are permanent. Ranks will stay on the stated IGN forever! Also make sure to add your full and correct Username. All payments are handled securely through PayPal, Credit Cards & Debit Cards are accepted as well!

Notes to parents:
We know that having your child buy something on the internet can be troubling so want to explain our store. Your child is playing on an online world, with many other players, each player starts with a default rank, which comes with many features already, but not all of them, when purchasing a package to our server we reward your child with a higher rank or other features, depending on the package. This includes more features than the default rank or enables them to be able to get extra things within the server, therefore making the game experience more enjoyable.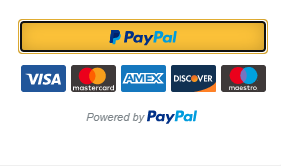 Need help? Join our Discord group and we will respond as soon as possible!
PLEASE NOTE that all payments are final and there are no refunds even if you get banned/muted for breaking the rules. If you chargeback any payments you will be banned from Cryptic Universe FOREVER! You cannot buy an unban after you chargeback any payments. Also please make sure you enter your Username correctly, if you have any problems do not hesitate to join our discord and ask for help!

Cryptic Universe is not related to Mojang.
Where does all the money go?
Server Hosting
Development
Advertising
Server Upgrades
Miscellaneous Expenses
Top Donator (Month)

Recent Donations
Qickie
1x Titan

MattyBeeRaps
1x Veteran

Nile918
2x 5x Legendary Key

AugustusTheFriar
1x Champion